As fraud continues to become a booming internet trend, most online users will not submit their private details on the web unless they know that the information they provide is securely transmitted and not accessible for just anyone to view.
An SSL Certificate is the solution for eCommerce merchants to secure their web platforms and users' data with a high encrypted protocol.
SSL stands for Secure Socket Layer & it is used as an Internet security protocol by Internet browsers and Web servers to transmit sensitive information. An SSL Certificate will help you secure your users' personal and credit card data with strong encryption strength.
SSL Certificate creates the secure encrypted layer for private communication between the web browser and web server when the user is transferring his/her private data. Each SSL Certificate consists of a key pair as well as verified identification information.
When users come to a secured website, the server shares the public key with the users to create a strong encryption layer and a unique session key. The users confirm that the platform on which he/she is using is trusted and verified by the issuer of the SSL Certificate. This process is known as the "SSL handshake" and it begins a secure session that protects message privacy and message integrity.
What happens when a browser encounters SSL: 
1. The Browser shows the padlock like below image for Website URL in the web address bar.
2. The browser requests that the web server identify itself.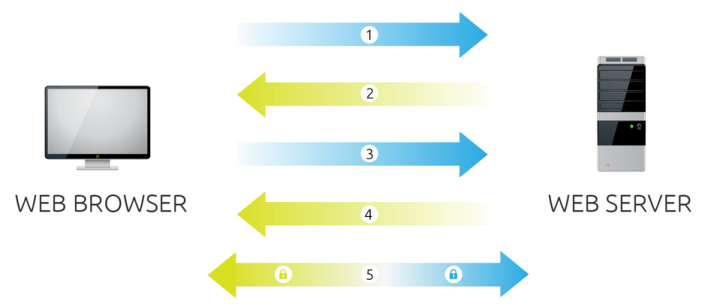 3. The server sends the browser a copy of its SSL Certificate.

4. The browser checks whether it trusts the SSL Certificate. If so, it sends a message to the server. But if the SSL certificate is not verified then it gives a message like below.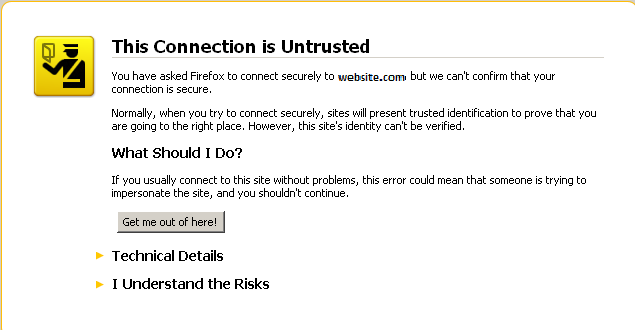 5. The server sends back a digitally signed acknowledgement to start an SSL encrypted session.

6. Encrypted data is shared between the browser and the server.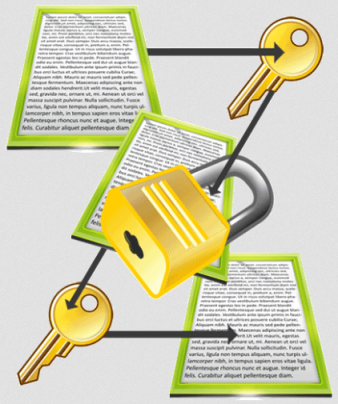 Each SSL Certificate follows the above process as well as verified identification information. When a web browser (or client) points to a secured website, the server shares the public key with the client to establish an encryption method and a unique session key.
Extend your ecommerce protection beyond HTTPS and grow your online business. Our website carries the most trusted SSL Certificate brands like Symantec, Thawte, GeoTrust, RapidSSL , Comodo & Trustwave. Choose one of our branded SSL Certificates for your website and gain the customers trust now.